Commercial Deep Fryer REpair Service Near You!
Commercial Deep Fryer Repairs Australia Wide.
By way of introduction Dishtec is the most dynamic and progressive repair and Maintenance Company to service the food and hospitality industry in recent times. We offer a One Call to do it All service for all repairs for every item in a kitchen environment, e.g. Electrical, Refrigeration and Gas Appliances. This saves the problem of having numerous service companies attending your Facility.Our success is evidenced from our ever expanding client base of hospitals private and public, aged care facilities restaurants, licensed clubs, cafe's, hotel chains, catering companies.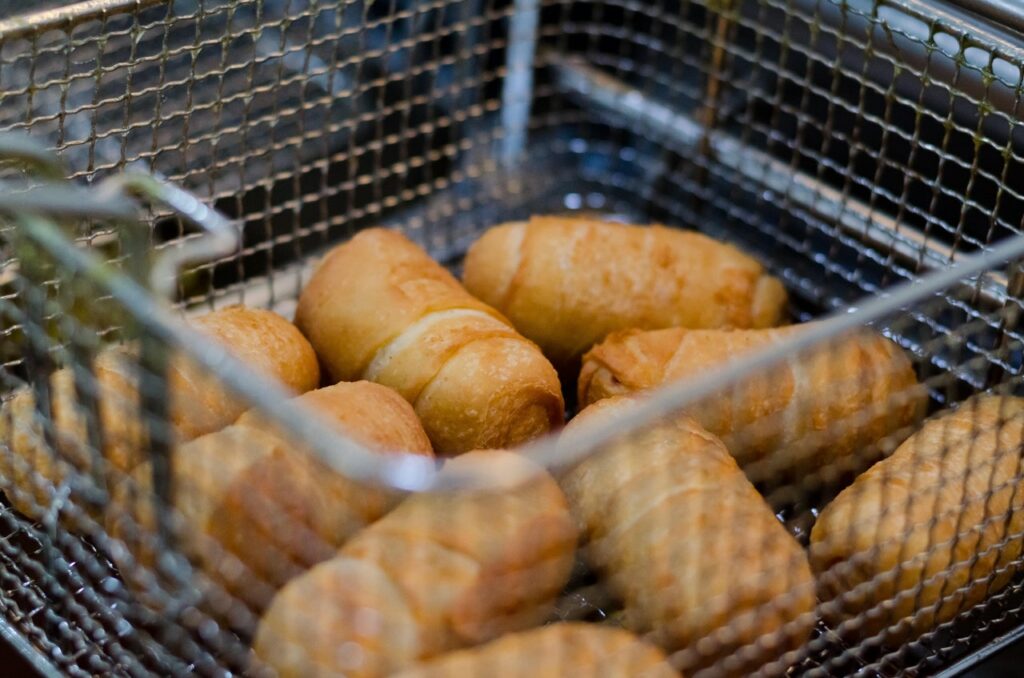 Need A Deep Fryer Repair?
If you own or work in a kitchen, you understand how important a gas deep fryer is to the smooth operation of the kitchen. Commercial deep fryers are one of the most commonly utilised kitchen appliances. They are versatile in that they can cook a broad variety of delectables, and if your deep fryer breaks down, you'll want to get it fixed as soon as possible! Their nature is to cook in heavy-duty circumstances, with a lot of oil and easy-to-build-up layers of filth and grease. This build-up can cause your commercial fryer to get clogged, posing a serious fire hazard. Fryers are extremely combustible and can quickly become deadly if not properly serviced or maintained.
Commercial Deep Fryer Repair Service
If you personal or are operating in a kitchen, you'll recognize how critical your deep fryer is to the operation of your kitchen. Commercial deep fryers are one of the kitchen`s maximum used portions of equipment. They are flexible at cooking a huge variety of delectables, and in case your deep fryer malfunctions, you'll need to get that taken care of quickly! Their nature is to prepare dinner in heavy-obligation conditions, with masses of oil, with coats of dirt and grease smooth to construct up. This construct-up can motive blockages for your business fryer and doubtlessly result in a large workplace hazard. Fryers are notably flammable and might grow to be pretty risky if now no longer well serviced or maintained. We can paintings on diverse varieties of deep fryers, along with unmarried pan fryers, deep fryers, and electric powered deep fryer repairs.


Some not unusual problems that we see with business deep fryers include:
– a defective pilot mild that may not live light
– a faulty thermostat that may not flip off or runs erratically
– a faulty excessive restrict transfer failing to transmit the temperature for your thermostat correctly
– terrible oil circulation
If you're experiencing an trouble just like the ones above or something else this is inflicting you concern, touch us to your business fryer repairs. We have a quick reaction time to all restore inquiries in Sydney and might have a technician out to you in no time.
Why you really want Dishtec close by for Australia wide commercial appliance repairs.
Sydney's top pick for kitchen appliance repairs, with our completely qualified group being known for their extraordinary client care and exhaustive workmanship. We utilize excellent parts for every one of our fixes, and furthermore make these extra parts accessible to our clients who need to complete their own essential fixes. At last, a full guarantee is given on all parts, guaranteeing you are totally content with the help given.
Regardless of what kitchen appliances you're hoping to watch out for, Dishtec are the group to trust. Experience the distinction for yourself by booking a call.
For the fastest service, call our Service Solutions Representatives at 1300 300 131 and our Dispatch Team will let you know when a technician is on the way.
Blast Chillers
Blast Freezers
Beer Coolers
Booster Heaters
Charbroilers
Coffee Machines
Combi-Ovens
Convection Ovens
Dish Washers
Display Cases
Disposals
Dough Presses
Espresso Machines
Exhaust Fans
Exhaust Hoods
Freezers
Fryers
Food Prep
Food Warmers
Fountain Machines
Frozen Beverage Machines
Griddles
Grills
Heat Lamps
Heated Wells
Hot Water Dispensers
Steamers and Steam Tables
Smokers
Soup Dispensers
Tap and Beverage Systems
Tea Brewers
Tilt Skillets
Toasters
Toaster Ovens
Walk-In Coolers
Walk-In Freezers
Water Filtration Systems
Warewashing
Warmers
Ice Makers
Juice Dispensers
Keg Coolers
Kettles
Microwaves
Pizza Ovens
Pressure Fryers
Proofers
Ranges
Reach-In Freezers
Reach-In Refrigerators
Rethermalizers
Salamanders
Our experienced appliance experts will be happy to discuss your needs and answer any questions.
Technicians are expert and professional, I will use Dishtec again. Highly recommended.
I have found Dishtec very professional at all times and responsive to all matters kind and courteous technicians.
I have used Dishtec to fix two machines at my cafe last week. Very good and quick service. Experienced technicians that were able to fix my Dishwasher and Oven with parts on the same day. Will use again! Thank you