Commercial Pizza Oven Repairs Australia Wide
By way of introduction Dishtec is the most dynamic and progressive repair and Maintenance Company to service the food and hospitality industry in recent times. We offer a One Call to do it All service for all repairs for every item in a kitchen environment, e.g. Electrical, Refrigeration and Gas Appliances. This saves the problem of having numerous service companies attending your Facility.Our success is evidenced from our ever expanding client base of hospitals private and public, aged care facilities restaurants, licensed clubs, cafe's, hotel chains, catering companies.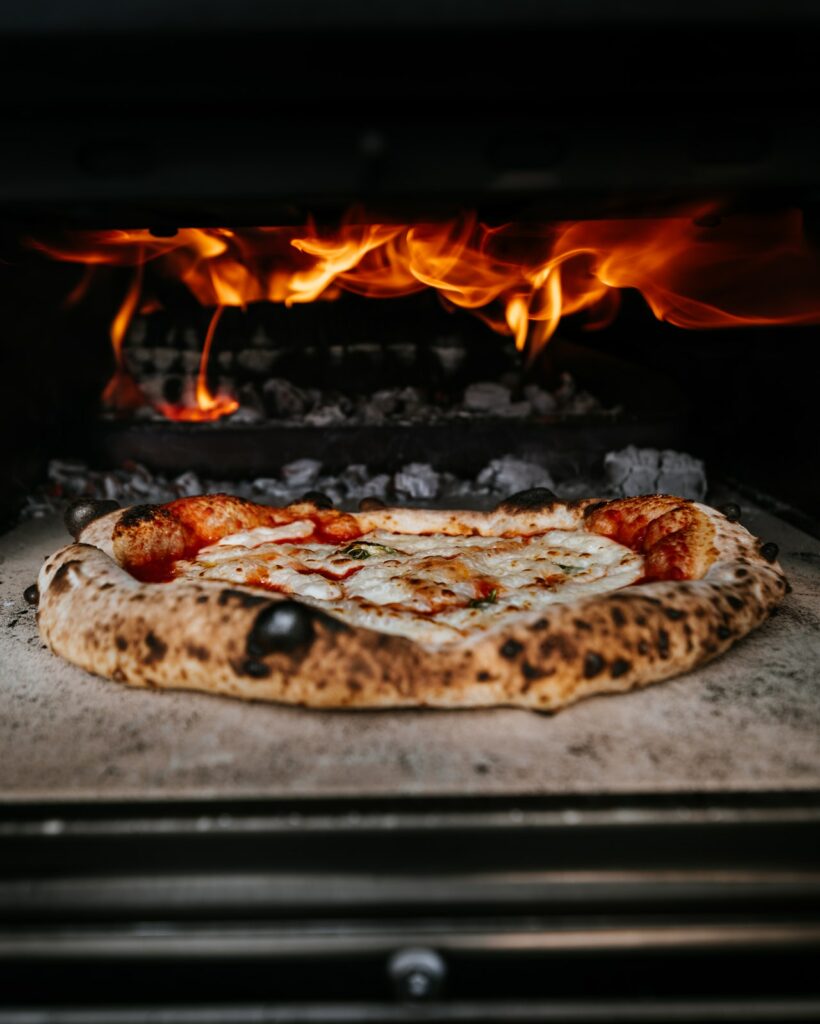 Need a Pizza Oven Repaired?
Keep the fires burning with a Pizza Oven Service for your Sydney company.
Do you rely on your pizza ovens to keep churning out fresh pizzas for your adoring customers? If so, you'll understand how inconvenient a malfunctioning pizza oven may be, limiting your cooking capacity and limiting your ability to serve as many clients as usual. If your pizza oven is giving you problems, contact Dishtec for pizza oven repairs in Sydney.
Dishtec is ready to respond to any callout, 24/7, they can even provide same-day service. You should contact Dishtec if your pizza oven works at an uneven temperature, does not turn on, or otherwise functions unreliably.
Notwithstanding earnest fixes, we likewise assist entrepreneurs with dealing with their pizza ovens with routine overhauling. These upkeep administrations assist you with watching out for all your pizza stoves, giving you a lot of notice on the off chance that there are any issues developing. This implies you can anticipate any substitutions or fixes that might be required later on, rather than out of nowhere hacking up a huge number of dollars when a pizza stove separates. Cross country Appliance Repairs likewise convey an assortment of extra parts for kitchen appliances, meaning you can complete a few essential fixes all alone.
Regardless of the size or sort of pizza oven you have, Dishtec are the group to get it back fully operational once more. Our group can give free discussions and statements across our pizza broiler fixes as well as our business stove, cooler, oven and dishwasher fix – simply call us to perceive how we can help you.
Advantageous fixes accessible for your resturaunts pizza oven
 Dishtecs Australia wide commercial appliance repairs offer reasonable and helpful pizza oven fixes to resturaunts in Sydney, handling all makes and models of ovens. We work rapidly to fix anything issue your pizza oven is encountering, meaning you can return to cooking new pizzas for customers sooner than any time in recent memory. We additionally recommend searching out incidental support for your pizza stove to tidy any development or fix minor issues before they become significant problems.
Why you really want Dishtec close by for cross country commercial appliance repairs.
Sydney's top pick for kitchen appliance repairs, with our completely qualified group being known for their extraordinary client care and exhaustive workmanship. We utilize excellent parts for every one of our fixes, and furthermore make these extra parts accessible to our clients who need to complete their own essential fixes. At last, a full guarantee is given on all parts, guaranteeing you are totally content with the help given.
Regardless of what kitchen appliances you're hoping to watch out for, Dishtec are the group to trust. Experience the distinction for yourself by booking a call.
For the fastest service, call our Service Solutions Representatives at 1300 300 131 and our Dispatch Team will let you know when a technician is on the way.
Blast Chillers
Blast Freezers
Beer Coolers
Booster Heaters
Charbroilers
Coffee Machines
Combi-Ovens
Convection Ovens
Dish Washers
Display Cases
Disposals
Dough Presses
Espresso Machines
Exhaust Fans
Exhaust Hoods
Freezers
Fryers
Food Prep
Food Warmers
Fountain Machines
Frozen Beverage Machines
Griddles
Grills
Heat Lamps
Heated Wells
Hot Water Dispensers
Steamers and Steam Tables
Smokers
Soup Dispensers
Tap and Beverage Systems
Tea Brewers
Tilt Skillets
Toasters
Toaster Ovens
Walk-In Coolers
Walk-In Freezers
Water Filtration Systems
Warewashing
Warmers
Ice Makers
Juice Dispensers
Keg Coolers
Kettles
Microwaves
Pizza Ovens
Pressure Fryers
Proofers
Ranges
Reach-In Freezers
Reach-In Refrigerators
Rethermalizers
Salamanders
Our experienced appliance experts will be happy to discuss your needs and answer any questions.
Technicians are expert and professional, I will use Dishtec again. Highly recommended.
I have found Dishtec very professional at all times and responsive to all matters kind and courteous technicians.
I have used Dishtec to fix two machines at my cafe last week. Very good and quick service. Experienced technicians that were able to fix my Dishwasher and Oven with parts on the same day. Will use again! Thank you